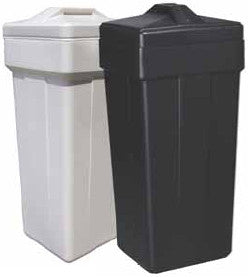 Water softener Brine Tank 15x17x33" with safety float valve **Free Shipping**
Regular price $170.00 Sale
Complete package!  15x17x36 polyethylene brine tank with cover, brine well with top cap, brine overflow, and Fleck 2310 Safety valve. 250 lb capacity.
Default color is the Black shown. If looking for another color please contact us or call 336-430-9304.
This is a complete brine tank for your water softener.  Includes the safety float valve and pickup tube with air check.  Ready to connect to your softener and start using.
Free Shipping to lower 48 ststes.
Ships at oversize rate due to large size box.
Product ships from different Warehouses depending on buyer location.
We are a full service water treatment dealer.
Give us a call for help in the proper application of equipment and media.
We Have The Water Treatment Solution for You!!!!!!!
Give Us A Call!!!!
   336-430-9304